The Fourth Estate's Shame (ABC News Version)
The third and fourth stories on ABC News' web page, in relatively small print, relate to Benghazi and the president's shameful refusal to really answer questions about what happened there.
The lead story, in large headline type and with a picture? "Sixth Sense: Mom Predicts Baby's Near-Fatal Illness"
As if that weren't enough, in a more prominent position than the Benghazi stories, and with a large dramatic picture of a flaming cross is a story about "KKK Resurgence."
How can these people live with themselves?
Pravda would be proud...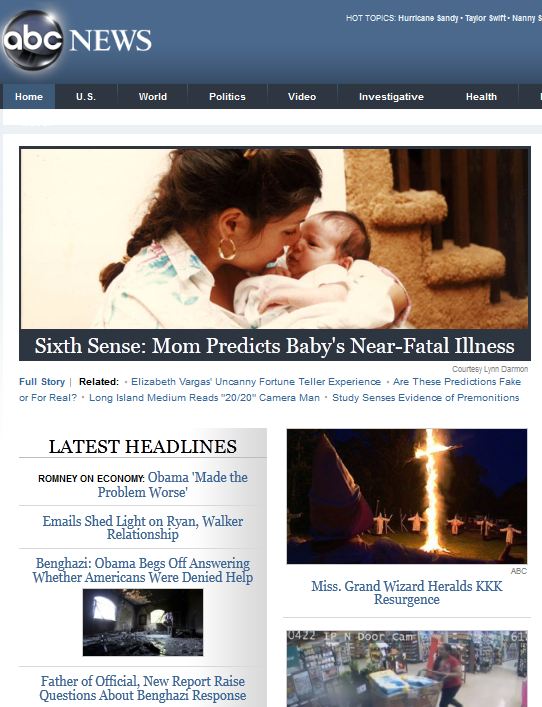 (Screen shot approx 9:10 PM Mountain Time, 10/26/12)